Saturday, April 29, 2017 - 21:00
550 North Biscayne River Drive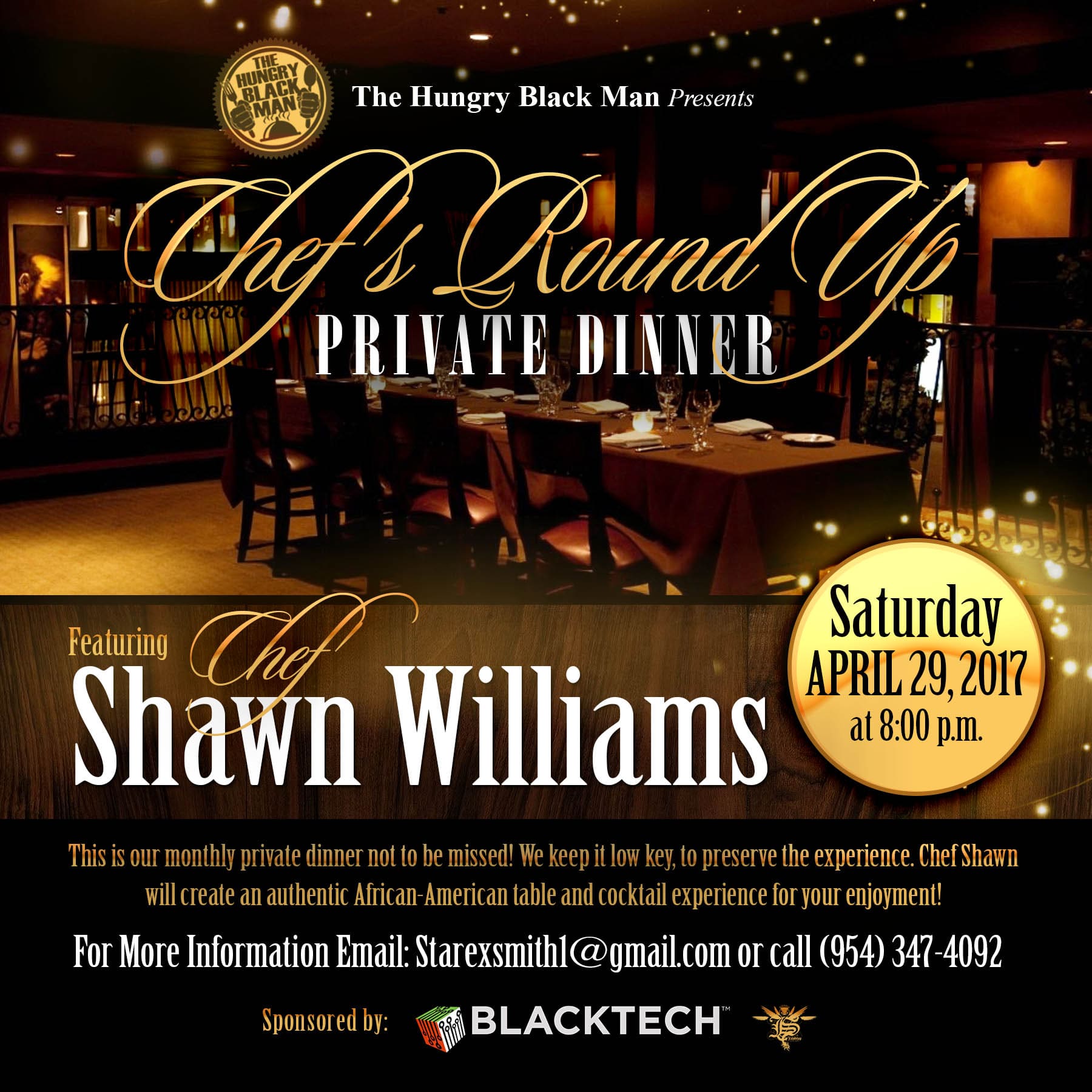 The Hungry Black Man Chef's Round Up Private Dinner
Saturday, April 29, 2017 at 8:00 p.m.
Featuring Chef Shawn Williams

This is our monthly private dinner not to be missed! We keep it low key, to preserve the experience. Chef Shawn will create an authentic African-American table and cocktail experience for your enjoyment!

Tickets are $35 per person and only available through Eventbrite.
This event is Presented by TheHungryBlackMan.com and Sponsored by BlackTech Week.
For More Information Email: Starexsmith1@gmail.com or call (954) 347-4092
550 North Biscayne River Drive, Miami, Florida 33139
Your Venue Location on Google Map
Travel to Africa
Travel to the wonderful African Continent with West Africa Money Hotels for travel.
Top destinations are Lagos Nigeria, Accra Ghana, Marrakech Morocco, Tunis Tunisia, Banjul Gambia The Gambia, Dakar Senegal, Abidjan Cote d'ivoire, Nairobi National Park Kenya, Lusaka Zambia, Cape Town South Africa and Giza Cairo Egypt.