Saturday, July 22, 2017 - 13:00
ALG is excited to invite you to our 3rd Annual ALG BBQ which will be held on Saturday, July 22, 2017 at the Great Lawn Park (North Shelter). This event is in support of our mission, which is to help the African diaspora integrate and prosper in the United States by connecting cultures, promoting African businesses, mentor youth in the community, accelerate the integration of the diaspora, encourage political participation, and bring the African diaspora together.
We are awarding scholarship to high school graduates at the BBQ. Apply here www.usalg.com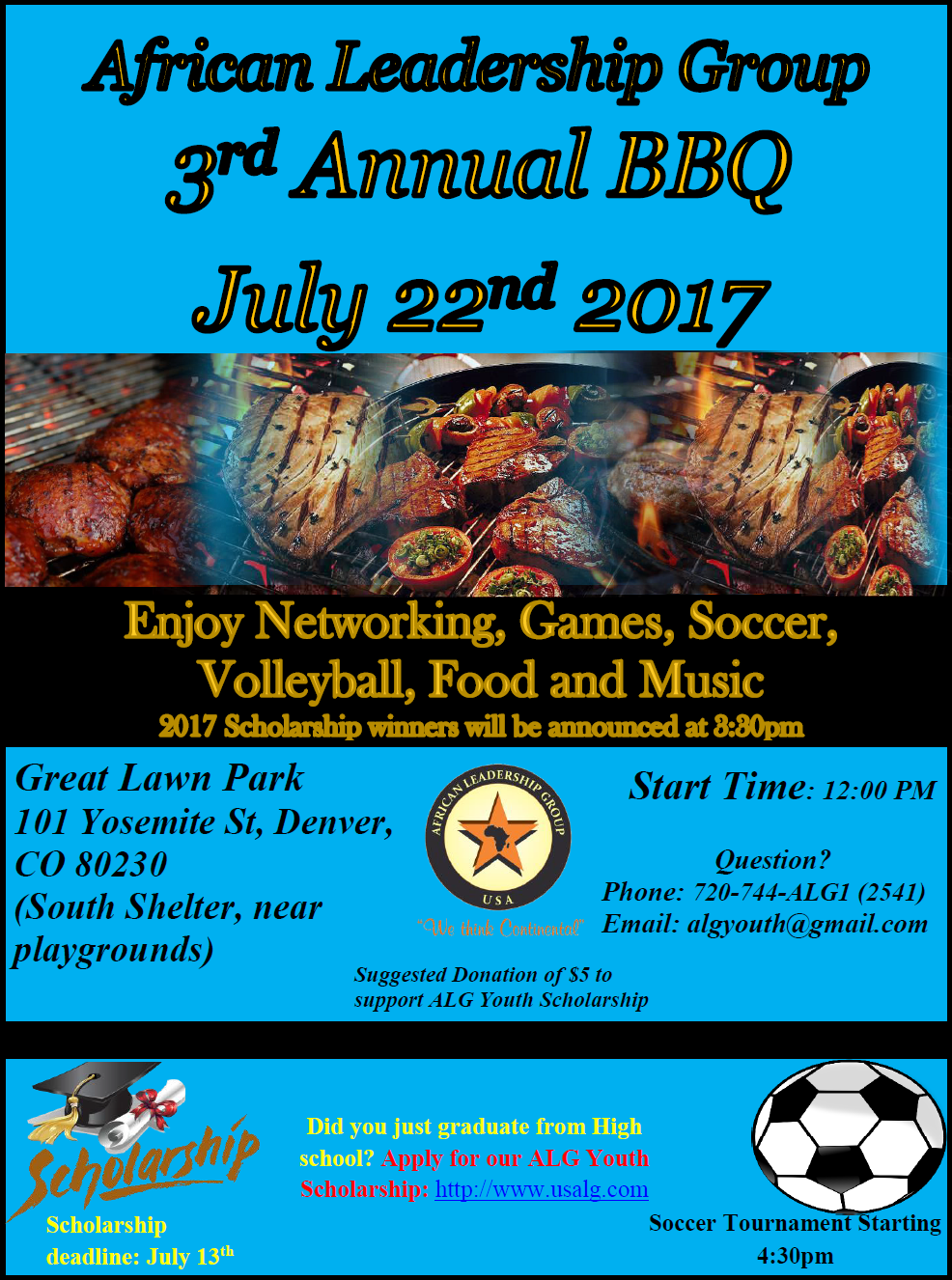 8911 E Lowry Blvd, Denver, CO 80230
Your Venue Location on Google Map
Travel to Africa
Travel to the wonderful African Continent with West Africa Money Hotels for travel.
Top destinations are Lagos Nigeria, Accra Ghana, Marrakech Morocco, Tunis Tunisia, Banjul Gambia The Gambia, Dakar Senegal, Abidjan Cote d'ivoire, Nairobi National Park Kenya, Lusaka Zambia, Cape Town South Africa and Giza Cairo Egypt.