Thursday, October 12, 2017 - 20:00
Private Brownstone Bedstuy Brooklyn
 Come out and learn how to make traditional dishes from some of the 54 countries that encompass the continent. Learn where to source the ingredients with a food tour. If you have always wanted to learn how to make Peanut
Stew, Meat Pies, Ghanaian Kelewele (spicy plantain), Curried Zanzibar Coconut Okra, Tanzanian Fry Cabbage and Ethiopian Style Collard Greens, to give examples of some of dishes we will make, this class is for you.
This event is brought to you by Chef Nadine Nelson as part of the NY African Restaurant Week. 
RSVP by September 27 at you will be eligible to win 4 tickets to our Mega Food Festival on Sunday October 8th - Your festival ticket enters you into sweepstakes to WIN an all expenses paid luxury stay and safari trip TO MOLE NATIONAL PARK, GHANA
Tickets go on sale on September 25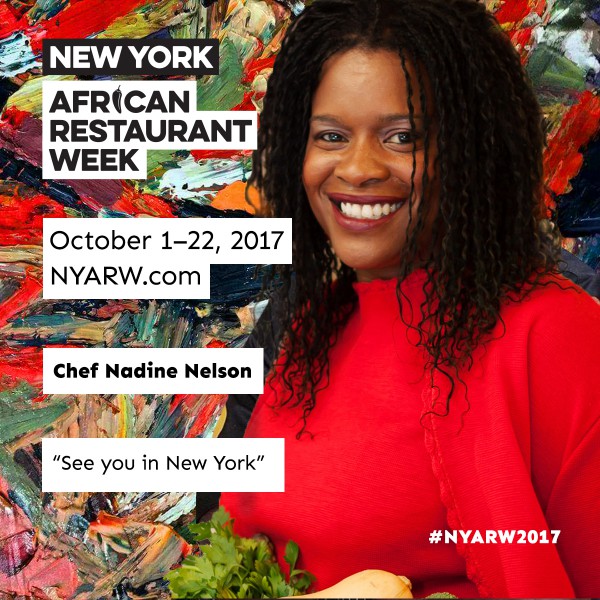 As many cuisines have received avid celebration and study, the motherland and the countries that comprise have a bounty of gourmet delights yet to be examined and devoured. Want to learn how to make traditional African meals? We will highlight the food and culture of the African Diaspora with special emphasis on West African cuisine.
Private Brownstone Bedstuy Brooklyn
Your Venue Location on Google Map
Travel to Africa
Travel to the wonderful African Continent with West Africa Money Hotels for travel.
Top destinations are Lagos Nigeria, Accra Ghana, Marrakech Morocco, Tunis Tunisia, Banjul Gambia The Gambia, Dakar Senegal, Abidjan Cote d'ivoire, Nairobi National Park Kenya, Lusaka Zambia, Cape Town South Africa and Giza Cairo Egypt.