Thursday, October 19, 2017 - 19:00
Mix, mingle, get inspired.
Join the conversation with Robin and Andréa McBride of McBride Sisters Wines and special guest moderator, Tanika Ray, Co-host of Extra!  
Get to know the McBride Sisters:
The first African American Sisters to found and own a wine company, Robin and Andréa McBride stand out in the wine world for their uniquely compelling story, commitment to ecologically and socially responsible wine-making techniques, ground-breaking achievements and captivating, personal styles.
Raised on opposite ends of the globe— Andréa in Marlborough, New Zealand and Robin in Monterrey, California - these Sisters independently fostered a unique appreciation for the craft of wine making. Sharing the same father but different mothers, Robin and Andréa grew up not knowing of the other's existence believing they were only children. Despite the 7,000 miles that separated them, the Sisters would eventually find their way to each other in 1999. What started as a curiosity for wine became a true passion as the Sisters established their first collection, eco.love Wines in 2010. Today, more than 12 years from their entrepreneurial start in the wine industry, the Sisters have launched their third collection, The McBride Sisters Collection. The Collection, consisting of a total of four wines from New Zealand and California, exemplifies the McBride Sisters' signature style, a blend of old world elegance with new world finesse. Their story is proof of the bond that can form over a bottle of wine.
Get to know Tanika Ray: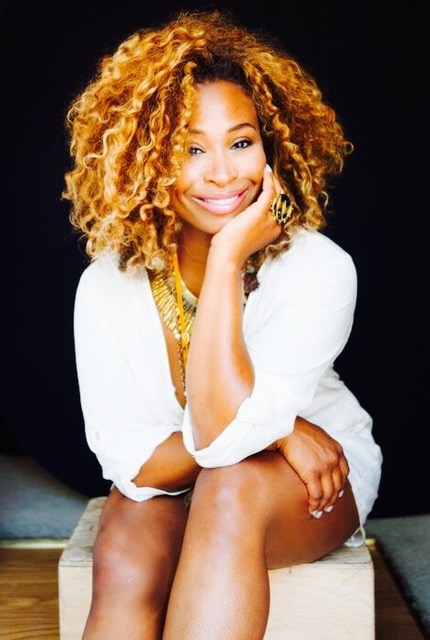 Entertainment Journalist, Pop Culture Specialist, Director, Producer, TV Personality, Host and Mommie Tanika Ray, known for her insider Hollywood & Pop Culture POV, is focused on the big picture. Not only does she deftly manage the multi-layered responsibility of hosting and producing live events, but she has a unique ability to connect with guests one-on-one, holding her own as a pop culture expert on multiple platforms, most prominently TV.
Back at Extra as Host after 8 years, Tanika spent her time connecting with her purpose, giving birth to her beloved daughter and flexing other talents in her wheelhouse. Her mommy schedule allowed her to squeeze in short term jobs, most recently hosting Hollywood Today Live, CW's Oh Sit, Lifetime's The Rap Game's Reunion show, 2 seasons of Lifetime's Little Women LA Reunion specials and 2 shows for the wildly popular HGTV network, Design Star and HGTV'd.
Tanika also paved her path into creating, directing and producing content that inspires & unites. She directed and produced 2 mini films for TVOne's award winning Black History Month salute titled, Change Agents. And she satisfies her community responsibility by producing content to amplify the voice of Black Women and inspire them to harness their power.
Now that Tanika is a mom, she feels even closer to her ultimate goal than ever before. Her daughter inspires her everyday and has taught her the powerful lesson to never look back but to fiercely focus on what's NEXT!!

Getting there: 
Please enter through The Loft lifts just outside of the hotel (Hollywood Blvd. side), to the left of Bliss Spa.
6250 Hollywood Boulevard, Los Angeles, CA 90028
Your Venue Location on Google Map
Travel to Africa
Travel to the wonderful African Continent with West Africa Money Hotels for travel.
Top destinations are Lagos Nigeria, Accra Ghana, Marrakech Morocco, Tunis Tunisia, Banjul Gambia The Gambia, Dakar Senegal, Abidjan Cote d'ivoire, Nairobi National Park Kenya, Lusaka Zambia, Cape Town South Africa and Giza Cairo Egypt.