Thursday, February 8, 2018 - 18:00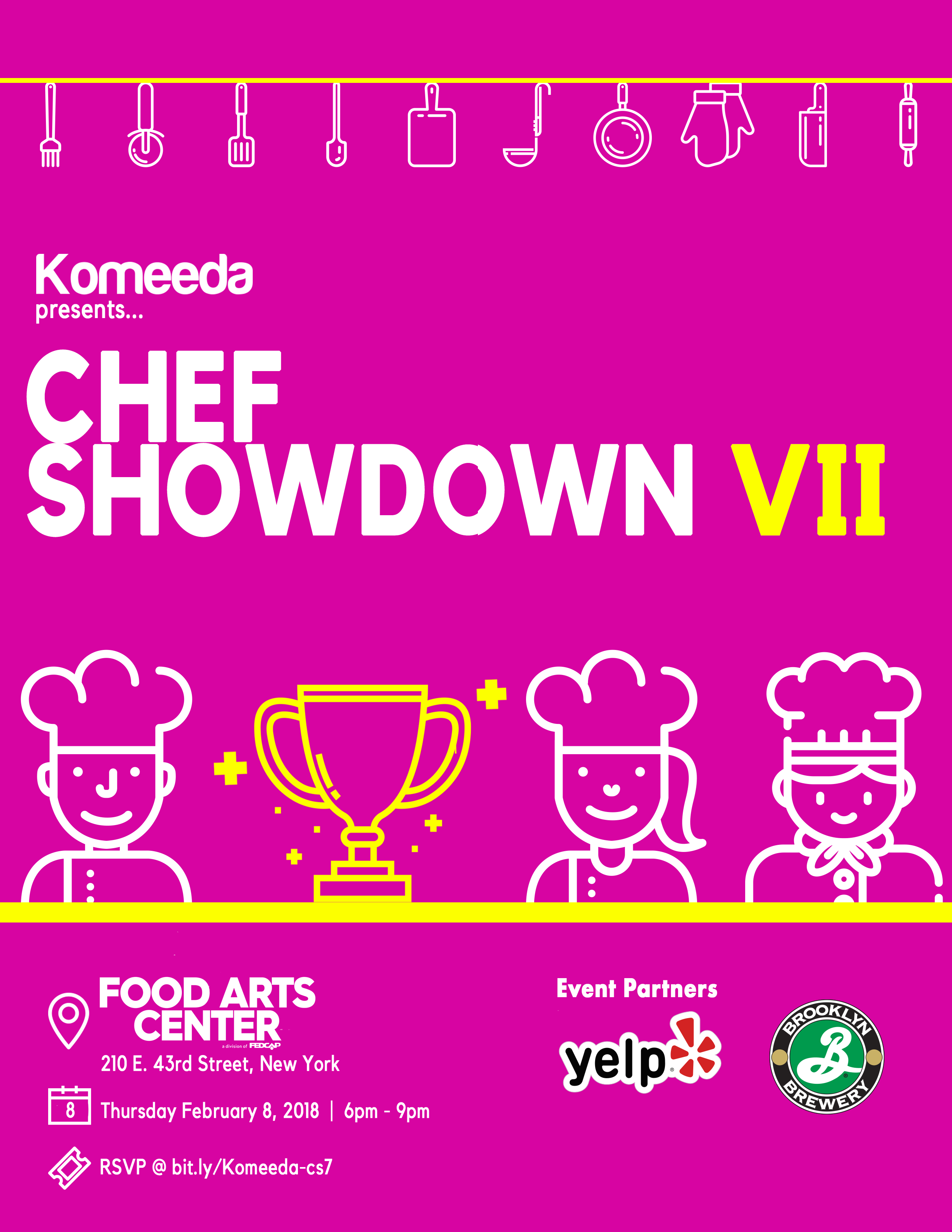 KOMEEDA IS BACK!
The Komeeda Original Series Chef Showdowns resume is showcasing three super duper talented chefs who will throw down for the showdown! Taste new innovative bites, sip, engage with the Kommunity, and help us choose the next Chef Showdown Champion!
This will be a delicious evening, with excellent eats, good music, cooking demonstrations, and an open bar thanks to Brooklyn Brewery.
Tickets are almost sold out, with your RSVP being all inclusive of eats and drinks. Join us for the first Chef Showdown of 2018, with Chef Alex Magloire II defending the Kommunity Championship.
The theme is SOUL FOOD, to celebrate Black History Month.  We bring the cultural tastes of Black America & African American history to the platform and we're looking forward to what bites our chefs will be featuring to wow your taste buds!
Here's a video of our past Chef Showdown experiences!
Cheers!
If tickets are sold out on Eventbrite, you can learn more about the Showdown and purchase general admission tickets here. 
#eatKomeeda
210 E. 43rd St., New York, NY 10017
Your Venue Location on Google Map