Wednesday, February 28, 2018 - 19:00
El Inka Grill - Dr Phillips
Seviche & Sangrı́a Social in Hunter's Creek
We will visit El Inka Grill - Hunter's Creek, on Feb 28th, to discover the most authentic flavors in Seviche and Sangria.
7PM - CHECK-IN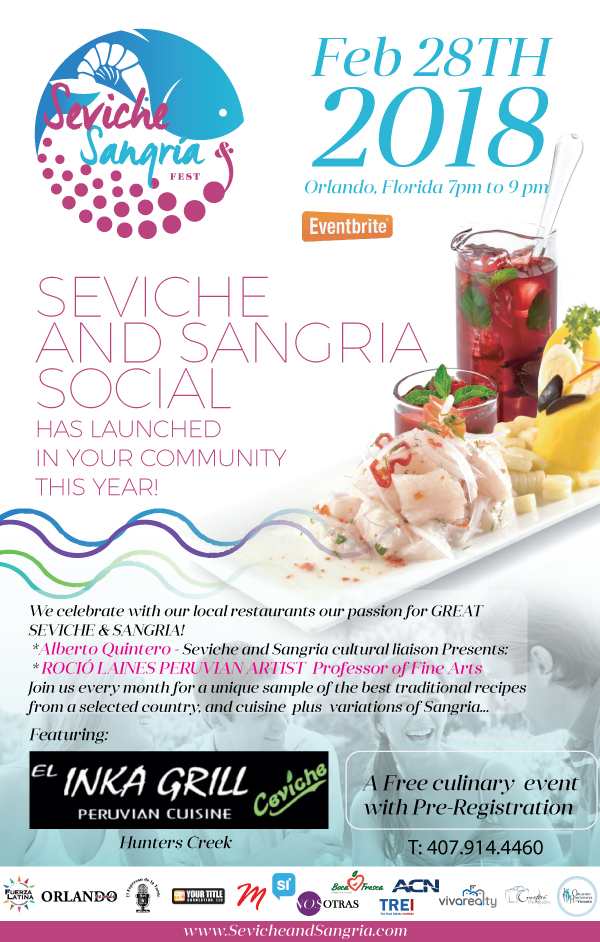 TASTING OF SEVICHE & SANGRIA 
SPONSOR INTRO 
SOCIAL& FUN 
---
EL INKA GRILL
                  Authentic Peruvian Cuisine
Peruvian Cuisine is considered among the best in the world and here at El Inka Grill Ceviche Peruvian Cuisine it is at its finest. Peru's culinary fusion developed over a long process of cultural exchange between Spanish, African, Chinese, Japanese.                                                                              more info :  www.sevicheandsangria.com
---
ALBERTO QUINTERO -
Seviche and Sangria cultural liaison Presents:
ROCIÓ LAINES PERUVIAN ARTIST  Professor of Fine Arts Info: Study School of Fine Arts of Peru | National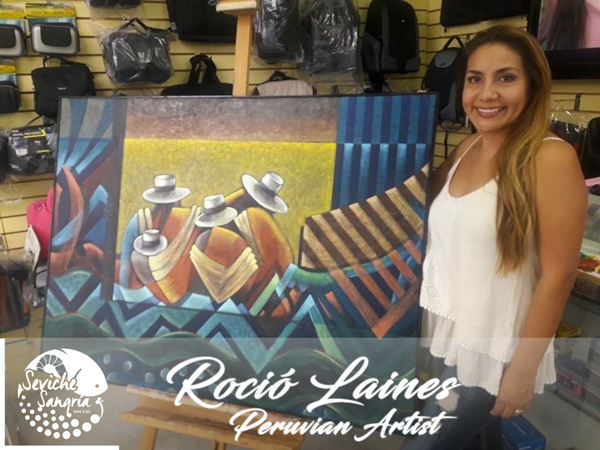 and international exhibition in Argentina, Colombia, Brazil, Chile, USA, e: rlaineza@hotmail.com
---
 A Delicious experience...
Prepare to have a fun time and enjoy a delicious Seviche & Sangria.
Get your Tatisng ticket NOW!!
---
Organized by SIMEDIAUSA | SEVICHE AND SANGRIA LLC


4106 Town Center Blvd, Orlando, FL 32837
Your Venue Location on Google Map