Saturday, March 24, 2018 - 13:00
A family styled 3-course brunch event. This is an opportunity event to immerse yourself and discover new cultures through food and music. We will have cuisines from Senegal, Nigeria, and Ghana and Crowd favorites like Jollof rice will be featured.
This event is meant to introduce you to west African Cuisine. As for what the cuisine is like - most countries in the region commonly use ingredients such as rice, Corn, goat meat, fish, tomatoes, cassava, and a variety of tropical fruits and vegetables.
Take a break from the usual and join us, for great food, music and create new memories.
Beer and Wine Available.
Note: Detailed Address will be emailed 1 week to event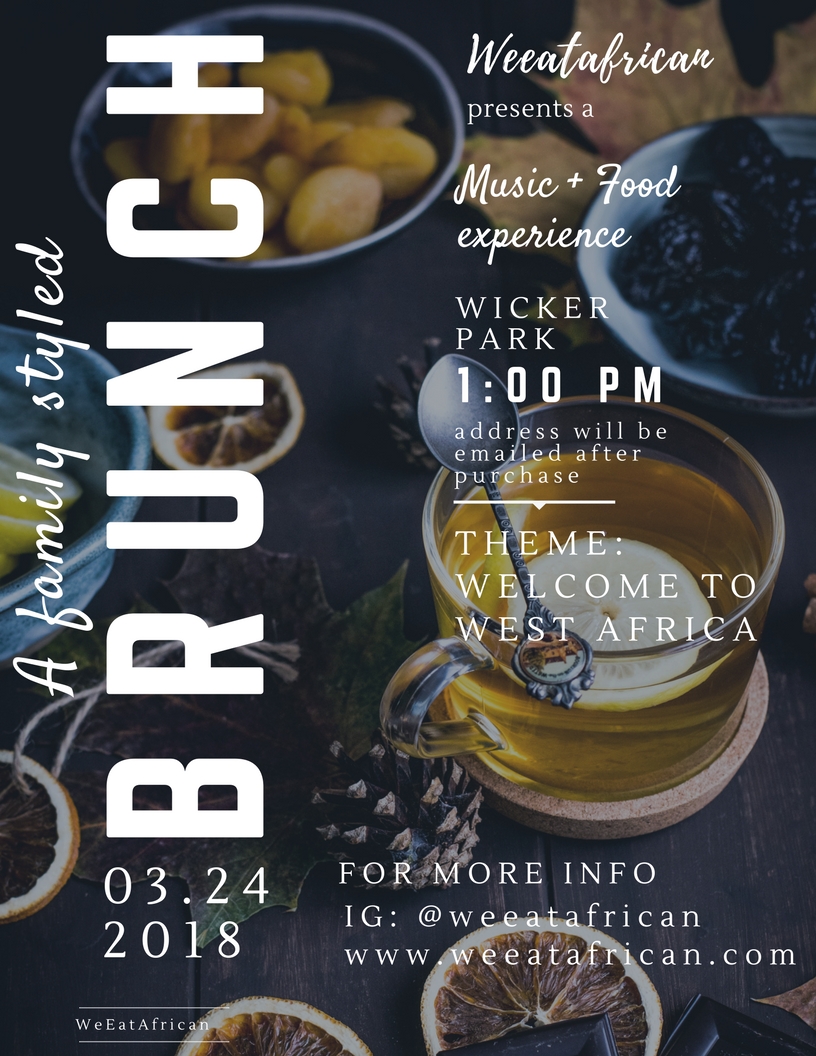 Your Venue Location on Google Map