Saturday, April 14, 2018 - 20:00
4 Gedling Street, Unit Six
The Dining Experience
---
A Taste of Africa
This is a six course tasting menu of flavours for the African disaspora.
We aim to excite your taste buds, using humble ingredients that are native, to the mother of all creation. 
---
Aim:
To offer an edible feel of what Ounjé is about, we would like to take our prospective clients on a taste journey.
Also, to try out our bespoke menu/ideas that will be reflected in Ounjé's restaurants at a later date.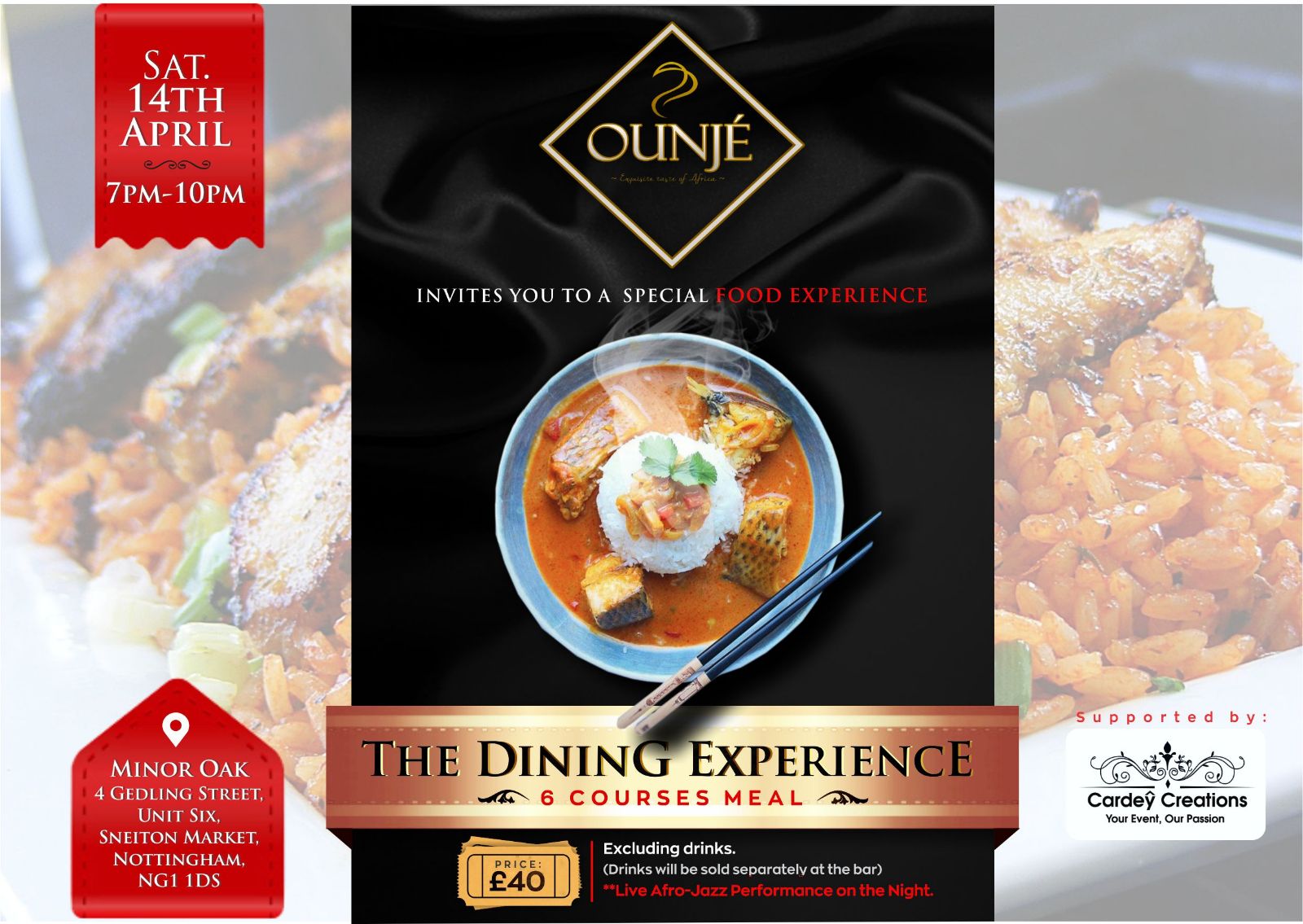 4 Gedling Street, Unit Six Sneiton Market, Nottingham, NG1 1DS
Your Venue Location on Google Map