Wednesday, February 13, 2019 - 18:00
 Dine Diaspora + WeWork Present
Dish & Sip: Conversation with Cravings
Join us for an enriching discussion with Season 16 Bravo Top Chef contestant, Chef Eric Adjepong. Chef Adjepong is

maki

ng

waves in Washington, DC with his take on West African food. Moderated by food and travel writer, Nevin Martell, this conversation delves into Chef Adjepong's journey to Top Chef, being a new dad, and his experience with influencing African food culture globally. 
Wednesday, February 13th 2019

 
6:00pm - 8:00pm 
---
Speaker: Eric Adjepong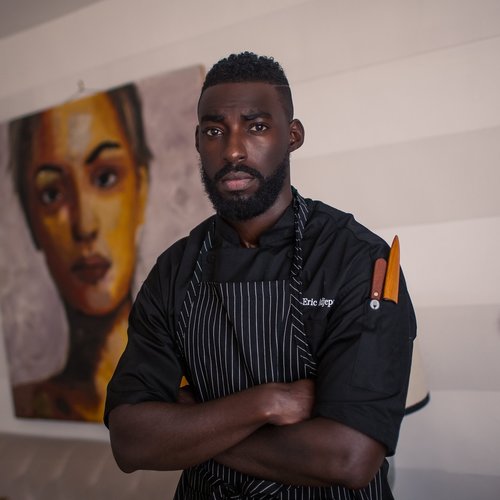 Born and raised in New York City, Chef Eric Adjepong is a first generation Ghanaian-American.  He resides in Washington, D.C., where he is a personal chef, a caterer and public health & nutrition professional. He has degrees from Johnson & Wales in Culinary Arts, Culinary Nutrition (BS) and International Public Health Nutrition (MPH).  Eric has cooked in some of NYC's premiere restaurants including two different Michelin Star rated establishments. Chef Eric's inspiration comes from various cultures and regions of the world and he sources a lot of his flavors from the foods that he grew up eating. Eric is currently focused on his pop-up series Pinch & Plate that he works on with his wife.
---
Moderator: Nevin Martell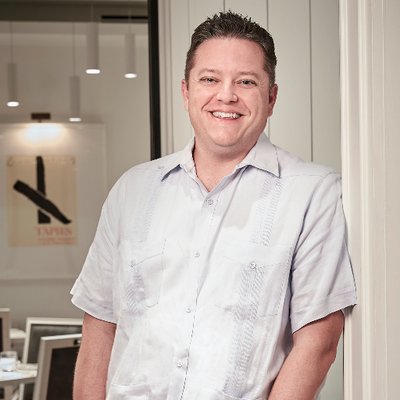 Nevin Martell is a D.C.-area based food and travel writer, parenting essayist, recipe developer, and photographer who has been published by The Washington Post, New York Times, Saveur, Men's Journal, Fortune, Travel + Leisure, Runner's World, Michelin Guide, Plate, and many other publications. He is the author of eight books, including Red Truck Bakery Cookbook: Gold-Standard Recipes from America's Favorite Rural Bakery, The Founding Farmers Cookbook: 100 Recipes for True Food & Drink, It's So Good: 100 Real Food Recipes for Kids, the travelogue-memoir Freak Show Without a Tent: Swimming with Piranhas, Getting Stoned in Fiji and Other Family Vacations, and the small-press smash Looking for Calvin and Hobbes: The Unconventional Story of Bill Watterson and His Revolutionary Comic Strip. Last, but definitely not least, he is a proud poppa and husband.
---
Featured Craving: Cultured Kombucha

Cultured Kombucha is a DC-based kombucha microbrewery focused on local and seasonally fresh ingredients. Our menu of flavors changes seasonally to capitalize on optimal produce and to keep our offerings innovative.. Cultured Kombucha was created to highlight probiotic and internal health to minority and underserved communities.

Do it for the culture with every sip!
---
Location
WeWork
1875 K Street NW
Washington, DC 20006
---


Follow the conversation: #DishandSip
Dish and Sip is a speaker series that features global influencers in diverse sectors. It provides a platform for discussion and insight into the lives, experiences, and impact of global leaders while enriching connections through food, culture, and heritage.
1875 K Street NW, Washington, DC 20006
Your Venue Location On Google Map